Carers – Understanding your health and wellbeing needs
Read the report from our recent Carers' project.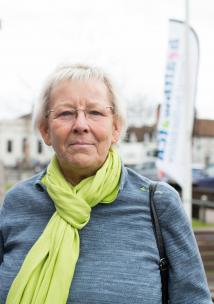 During the pandemic Healthwatch Warwickshire heard from some service providers about how worried carers were about future lockdowns (due to COVID19) and how that might impact on their own mental health and wellbeing as well as the physical and mental health of the people they care for.
We decided to act on this and to find out more about carer's own situations and how they were managing to maintain their own health and wellbeing.  We wanted to understand what might prevent people from asking for help, if people are aware of what help is out there for them, and what is lacking in the support available to them.
What did we find?
We heard from 239 people with caring responsibilities across Warwickshire
82% of people told us they have not spent as much time on their own health and wellbeing
Over 50% of respondents told us they had to stop working or reduce their hours due to their caring role
Only 34% were aware of the Care Act 2014, which sets out their rights as Carers 
Many people caring for someone else told us that they have long-term conditions themselves to manage
64% told us they felt they did not get enough respite or breaks from their caring role
Being a carer is the loneliest, miserable and most heart-breaking experience of my life. I have lost all joy in life; I can't keep friends because I have no time and I'm exhausted. I'm trapped.
What next?
As you will see in our report, we have made a number of recommendations which will be shared with organisations.
The valuable feedback we have received from local carers will be used to help inform the planning, service delivery, and design for the new Warwickshire Care Strategy. It is a joint strategy that will put systems in place to help to support unpaid carers and also reduce the impact of illness and disability upon families.
Warwickshire County Council is committed to supporting everyone in the county to be as safe, healthy and independent as possible, including those with a caring responsibility. The findings of this survey will help us to design and commission the right services enabling health and care professionals and community partners to continue to support carers through the provision of targeted advice and local services
Thank you to everyone who participated in our survey, and to those who helped spread the word about the project. 
If you didn't get a chance to fill out our survey you can still have your say - we'd love to hear your story.