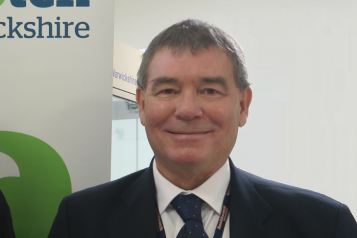 Chris Bain - Chief Executive
(He/ him)
Chris joined Healthwatch Warwickshire as CE in June 2014. Previously CE of the UK Council on Deafness and Age UK in Sandwell, Chris was an elected Councillor and Mayor in 2010. He was Non-Executive Director of the George Eliot Hospital NHS Trust between 2010 and 2015 and sat on the Executive Board of the Institute of Healthcare Management as Chair of Audit from May 2011 to October 2012. He chaired the Cabinet Office sponsored Infrastructure National Partnership from 2005 to 2006, was Chair of North Warwickshire Primary Care Trust between 2002 and 2006 and held Director General's Office at Age Concern England for 10 years from 1997 to 2007.
Chris has chaired numerous Mental Health Act Hearings and regional appeals regarding Continuing Health Care. He currently sits on several Boards and Committees, including the Health Overview and Scrutiny Committee, Adult Safeguarding Board, Health and Wellbeing Board Executive, STP Transition Board, Regional Quality Surveillance Group, Regional Healthwatch, and the EqUIP Board.
He has an excellent understanding of the health and social care and integration agendas and is well placed to set the direction for the work of Healthwatch Warwickshire.
01926 422823
Claire Jackson - Head of Operations
(She/ her)
Claire joined Healthwatch Warwickshire in May 2017. Claire brings wide-ranging experience to the team, including providing advice on HR, governance, constitutional and procedural matters, in addition to her accounting and finance credentials. Previously, Claire has worked as a Policy Executive in Brussels, and her passion is simplifying complex information. Claire leads on day-to-day operations for Healthwatch Warwickshire and enjoys working as part of a team and with the wider network and stakeholders.
01926 422823
claire@healthwatchwarwickshire.co.uk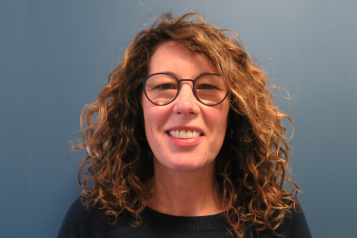 Robyn Dorling - Engagement and Outreach Officer
(She/ her)
Robyn joined Healthwatch Warwickshire in May 2014 and quickly progressed from Administrative Assistant to PA for the senior management team, and is now in the role of Engagement and Outreach Officer. Robyn is passionate about helping people to access Health and Social care services. She is a Diabetes UK-trained Diabetes Champion and a lay-member of the Coventry & Warwickshire Diabetes Strategy group. Robyn's in-depth knowledge and working experience of learning disabilities, acquired brain injury, mental health problems, autism and type-1 diabetes means that she has a thorough understanding of local service provision in these areas.
01926 422823
robyn@healthwatchwarwickshire.co.uk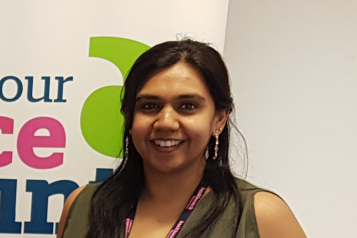 Vina Fatania - Engagement and Outreach Officer 
(She/ her)
Vina joined Healthwatch Warwickshire in July 2017 as one of our Engagement and Outreach Officers, to help us improve engagement with those who use local services. Previously Physical Activity Development Officer at Sandwell Leisure Trust, she has extensive experience and an interest in patient public health and social care issues. Vina is our volunteer coordinator, and is a strong driving force behind much of our project work.
01926 422823
vina@healthwatchwarwickshire.co.uk
Vina explains what HWW is (video with British Sign Language interpreter)
Issy Jonas - Engagement and Outreach Officer
(She/ her)
Before starting at Healthwatch in October 2018, Issy worked in the local community as an employment advisor, both in Brunswick Hub and the Job Centre, assisting job seekers to access the internet and find employment. She also has experience working in Supported Housing working with vulnerable people as well as in the NHS for 10 years, providing recruitment and locum cover for medical staff. She has lived in Warwickshire her whole life and is passionate about making a difference to the lives of a wide range of local people. Issy is happiest when out and about, meeting people and listening to their stories and experiences.
01926 422823
Poonam Thompson - Engagement and Outreach Officer
(She/ her)
Before joining Healthwatch in November 2019, Poonam had worked on a variety of teams within Warwickshire County Council – including HR, the Emergency Planning team, Road Safety Education and Pensions; which gave her a breadth of experience in engaging with people in the community. 
Poonam is enthusiastic about her role at Healthwatch Warwickshire and is dedicated to helping people from all walks of life. She has experience in volunteering as a mentor to young people and also as a contact for those experiencing bullying or harassment.
01926 422823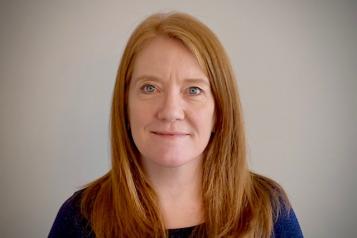 Deborah Key - Insight and Communications Lead
(She/ her)
Deborah joined Healthwatch Warwickshire in January 2021.
Previously working in education - originally in Yorkshire and then Warwickshire, she had an enjoyable and challenging career teaching maths, mentoring trainee teachers, and coaching colleagues.
Deborah changed careers in 2017, moving to Citizens Advice South Warwickshire initially as a volunteer and then as a Research and Campaigns Worker. She also delivered 'Making Every Contact Count' Training across Warwickshire on behalf of Warwickshire County Council.
Deborah is passionate about understanding the views of people in the community and is dedicated to using her analytical and communication skills to gather and share information around Health and Social Care in an accessible way.
01926 422823
deborah@healthwatchwarwickshire.co.uk
Lucy Dean - Team Administrator 
(She/ her)
Lucy moved to the area following her Masters in Civil Engineering (with European Studies) at Warwick University and has lived in Leamington for about 20 years. Whilst working in the Construction Industry, she worked as a site engineer, design co-ordinator, and also in project management; in the UK and the Middle East for a short time. Her first job after leaving university was, in fact, building a hospital.
Swapping house bricks for Lego bricks, Lucy took a career break to look after her two children, and then joined Healthwatch in October 2018. Lucy enjoys working behind the scenes to ensure that the staff members have everything they need for the team to run like clockwork, and ultimately working to help the people of Warwickshire.
As well as working for Healthwatch she is involved with her local church community and youth group. 
01926 422823