Warwickshire Community and Voluntary Action (CAVA) Volunteer Awards 2022
Do you know a fantastic volunteer who deserves to be recognised for what they do?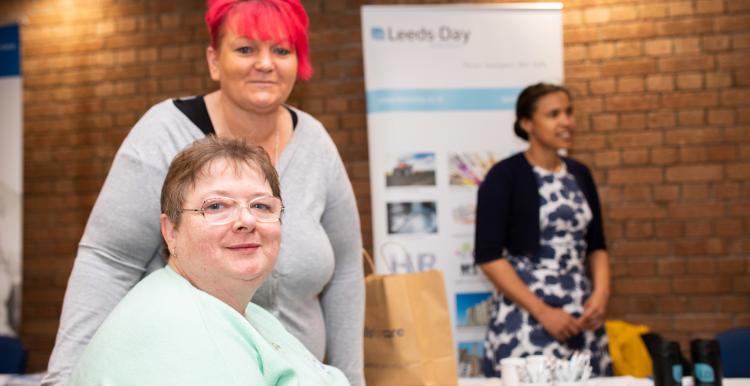 Celebrate incredible volunteers!
Following on from the success of last year's awards, Warwickshire Community and Voluntary Action (CAVA) are pleased to announce the launch of the Volunteer Awards Celebrations 2022 across Warwickshire.
District and Borough Councils across Warwickshire, Warwickshire County Council, and Warwickshire CAVA are joining forces again to host this special event and are encouraging the public to nominate community volunteers for an award. If you know of an individual who does great things in their community, or team of volunteers, please get in touch.
One in four adults in England volunteer formally, through a club or other organisation, at least once a month (and many more do things informally too). To replace these 10.6 million people with paid workers would cost nearly £20 billion. WCAVA want to celebrate these men and women across the county, who tirelessly give their time and energy to help others. Whether it is running clubs, tending to open spaces, inspiring children, creating art, cooking meals, listening, providing support to new parents, or providing school children with breakfast.
Awards will be offered across a range of themes, including Health and Well-being, Leisure and Sports, Environment, Creativity and Heritage, Young Volunteer, Community Impact, Unsung Hero and Long Service Award. Last year there were over 115 nominations, and the panel heard incredible stories, about selfless individuals dedicating time to help others, and also recognised two incredibly deserving volunteers with 'Special Recognition' awards.
The 2022 winners will be announced at celebration events across the county in July.
Anyone who wishes to nominate a volunteer or team of volunteers simply needs to complete a brief nomination form which can be easily done online, saying why they have nominated the individual or group. A volunteer supervisor can nominate their own volunteer team.
You can nominate someone using the link above, or via the Warwickshire CAVA website. It is a very easy process but if you require further information or an alternative format, please contact your local Warwickshire CAVA Volunteer Coordinator.
 
The closing date for nominations is Monday, 13th June 2022.