Report: Carers' experience of Hospital Discharge
Find out about a project that NHS England asked us to work on - to find out what it is like for the carer when the person they look after is discharged from hospital.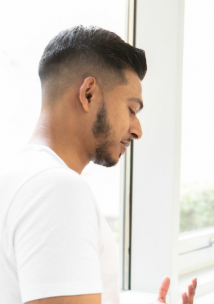 Healthwatch Warwickshire was commissioned by NHS England and Improvement (NHSE&I) to listen to Carers' experiences of the discharge process.
We interviewed 23 local carers about their experiences of hospital discharge. We were privileged to hear from so many people, who shared with us when it had worked well and what could be improved for the benefit of others.
We then hosted a focus group with key stakeholders, where we discussed what challenges had been identified and what actions were needed to address them.
What were the findings?
We were told that there is a real need to improve communication with, and understanding of Carers; their role, needs, and the best way to support them. Some carers felt that assumptions were being made about their ability to care for someone, based on their age, culture, or relationship to the patient. 
It is clear that although the NHS, Local Authority, and organisations like Carers Trust really want to get things right for people in Coventry and Warwickshire, there is still a lot that could be done to support and help Carers in their vital role.
Download our report to read our findings and recommendations in more detail, and find out what is going to happen next. 
Please contact us if you would like this report in a more accessible format: by email or by phone: 01926 422823.