Our 2020-2021 Annual Report
Read about how Healthwatch Warwickshire responded to this past year's challenges.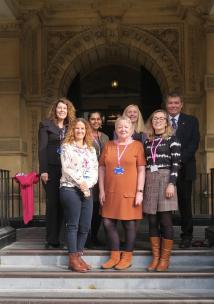 For all of us, 2020 was a year like no other. Like everyone else, we at Healthwatch Warwickshire had to make adjustments in response to the rapidly changing world in which we found ourselves, but we feel we have all learned a lot and found new strengths and capabilities we didn't know we had. Our 2020-2021 Annual Report highlights our achievements and projects during the past year. 
This year, more than ever, we wanted to hear from the public - but had to adapt our ways of working as we couldn't meet anyone in person. Despite these challenges, we have:
gathered the feedback of over 1000 people about how Covid-19 was affecting their health and wellbeing
collected people's views on a proposed Health and Wellbeing Centre in Shipston
carried out research into dental provision across Warwickshire, in response to hearing about the difficulties people were having in accessing treatment
made contact with several care homes to hear about their experiences; and much more. 
The Annual Report for 2020 to 2021 reflects the truly exceptional work delivered by Healthwatch Warwickshire's staff and volunteers in what has been the most challenging of years. As the Chair of Healthwatch Warwickshire, it has been a privilege to work with all involved and I remain immensely proud of their passion, dedication and achievements.