Making a complaint about a service in Warwickshire
Details of who to contact for complaints about health and social care services in Warwickshire.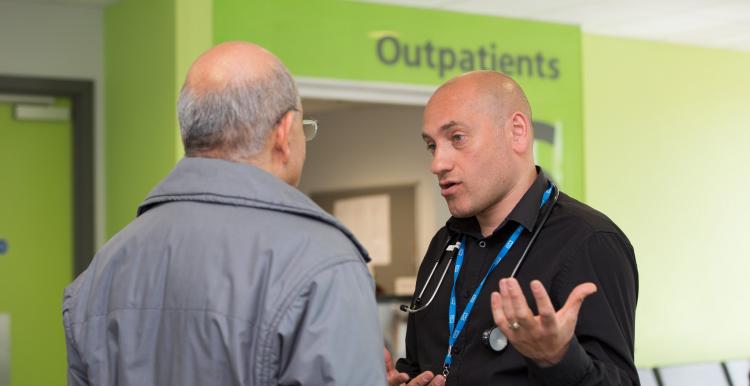 As this Citizens Advice guide describes, usually the first step in making a complaint is to contact the provider of the service.
NHS/Health Services in Warwickshire:
Hospitals
You can complain directly to the hospital, to the people involved in providing your care.  If you'd rather talk to someone else, each hospital has a Patient Advice and Liaison Service (PALS) who will work with you to try to resolve things, or to make a formal complaint if necessary.  Details of each hospital in Warwickshire, and the relevant PALS team, are provided below:
South Warwickshire NHS Foundation Trust (SWFT) encompasses:
Warwick Hospital
Stratford Hospital
Royal Leamington Spa Rehabilitation Hospital
Ellen Badger Hospital
SWFT Patient Advice and Liaison Service
University Hospitals Coventry and Warwickshire NHS Trust (UHCW) encompasses:
University Hospital in Coventry
Hospital of St Cross in Rugby
UHCW Patient Advice and Liaison Service
Coventry and Warwickshire Partnership NHS Trust (CWPT):
CWPT has over 50 sites across Coventry and Warwickshire, and provides mental health and learning disability services.
CWPT Patient Advice and Liaison Service
George Eliot Hospital Trust:
George Eliot Patient Advice and Liaison Service
Ambulance services
Ambulance services in Warwickshire are provided by West Midlands Ambulance Service NHS Foundation Trust (WMAS).
GP practices, dentists and other NHS services
Every GP practice and other health service provider in Warwickshire has its own Complaints Procedure, which they will provide to you on request.
Contact details for all NHS providers in Warwickshire are available on the NHS Website.
There is help available if you need support in making a complaint about the NHS, please see help available.
Social Care Service
Social care services, such as Home care, supported living and care homes in Warwickshire are provided by Warwickshire County Council.
If you have concerns about a care home, home-care agency or other adult social care service, you should contact the Council, or the company that you receive care from. 
Care Quality Commission (CQC)
You can also contact the Care Quality Commission about your concerns about any care service. The CQC is the independent regulator of health and social care in England.
Making a complaint to the provider of the service should usually resolve things, but if you are still not satisfied that your complaint has been addressed there are other organisations you can go to next.  These will usually be listed in the Complaints Procedure for your provider, details are also given in the Citizen's Advice Guidance document at the top of this page.