Rights to Access project - final report
Read all about our Rights to Access Healthcare Project (RAP), as phase 1 has drawn to an end.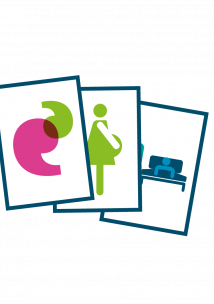 What is RAP?
The Rights to Access Project (RAP) was created by Healthwatch Warwickshire to increase understanding of the rights of homeless people to access Primary Care and in particular General Practice.
To help with this we produced a plastic Rights to Access card with information for people to keep with them to help when accessing treatment within Primary Care. 
The end of project report, available to download below, explains in detail how the project was delivered, what we found, and what our next steps will be. 
What we found
Most importantly, the Rights to Access Project has been generally seen as being of great value by homeless people and the organisations that work with and for them.
The rights-based approach appears to be correct and was strongly endorsed and supported by Warwickshire County Council.
Homelessness and the approaches to dealing with it vary considerably between Districts of Warwickshire, for many different reasons.
GP Practices have varied considerably in their responses to RAP. Some have been enthusiastic participants, but other practices were reluctant to get involved. 
The Clinical Commissioning Groups (CCGs) have also varied in their responses. The report below goes into more detail about which CCGs embraced the project and which did not. 
Feedback received about the project:
We think the RAP Project is great! The workshop was really interesting and informative. We have given out 4 cards to people. I know 2 young people managed to get an appointment and were very grateful for having the card. One young person said it saved him, he got important mental health help thanks to a simple card. It is definitely so much more than just a card. Thank you for helping to improve people's health and voices.