Wolston Grange Care Home Enter and VIew Report
Read the report from our visit to Wolston Grange Care Home in Rugby.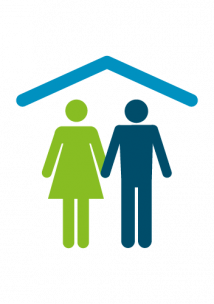 Approach Used
The Authorised Representatives observed the activity taking place in the communal areas of the home, including the period over lunch.
The Authorised Representatives also spoke with residents, relatives and members of staff throughout the visit.
Summary of findings
Wolston Grange is a 39 bedded converted home in Lawford Heath, near Rugby providing residential care.
There are 28 members of staff who work at Wolston Grange in a range of Care and Domestic roles.
The current Interim Manager is in post whilst the Registered Manager is on Maternity Leave. The Interim Manager has worked for Pinnacle Care for six years.
Overall the staff at Wolston Grange were very positive about the home and the support they received. There were no improvements that the staff could suggest to improve the quality of the service provided to residents.
We observed the physical environment of the home and highlighted some concerns around:
The current condition of the communal bathrooms and toilets
The emergency pull cords in the communal bathrooms and toilets either being tied up or not accessible from the floor
The carpet runners in three areas being lifted and presenting a trip hazard
We observed the interaction between staff, residents and relatives. Interactions were respectful and friendly and consent was gained from residents when needed.
We observed Service User Experience, Dignity and Respect during our visit. We found no concerns around the process of assisting residents to eat, however we would recommend that all staff are reminded to interact with residents during the meal.
Recommendations
The carpet runners throughout the home are either replaced or repaired to remove the potential trip hazard.
The communal bathrooms and toilets throughout the home are given a timescale for refurbishment as a priority.
That staff are reminded to interact with residents during mealtimes, especially when assisting a resident to eat.