River Meadows Care Home Enter and View Report
Read the report from our visit to River Meadows Care Home in Kineton.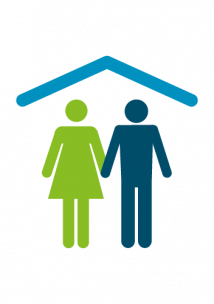 Summary of findings
Throughout this report we will refer to our latest visit on 6th September 2016 in the first instance and compare this to our first visit on 23rd May 2016 where necessary.
River Meadows is a 41-bed purpose built residential home located in Kineton, Warwickshire.
There are approximately 28 members of staff who work at River Meadows in a range of care, domestic and administration roles.
The current Registered Manager had been in post for five weeks at the time of our visit and outlined to us his priorities to address in the home during the coming months.
The residents with whom we spoke were happy with the care and service they received at the home.
We observed the interaction between staff and residents. Interactions were respectful and friendly and consent was gained from residents when needed. During our visit on 23rd May 2016 we did observe a member of staff moaning at a resident.
We were concerned with the lack of activities and engagement with residents that we observed during our visit and have made a recommendation to this effect.
Overall the staff at River Meadows were very positive about the home and the support they received. There were no improvements that the staff could suggest to improve the quality of the service provided to residents.
We observed the physical environment of the home and highlighted some concerns around:

The condition of the communal bathroom
The raised lip that was present on the entrance to the communal toilets
The lack of pull cords in residents' ensuite bathrooms and other pull cords being inaccessible in the communal bathroom and toilets.

We observed Service User Experience, Dignity and Respect during our visit. We did not have any concerns during our visit on 6th September 2016. However, we did experience a situation during our visit on 23rd May 2016 which impacted on a number of residents' experience and dignity. This was a concern to Healthwatch Warwickshire.
Recommendations
That the Registered Manager review the home's current provision of activities for the residents to ensure that residents are stimulated and engaged with in a structured and meaningful way.
That the current raised 'lips' on the entrance to the communal toilets are removed to allow a flat threshold to residents when accessing the facilities.
The first floor bathroom be considered for refurbishment as a priority. In the meantime, the broken bath panel should be repaired and the rubber stopper replaced on the hoist.
A risk assessment should be carried out to determine if there is a need for residents to have access to an emergency pull cord within their ensuite facilities. In the communal bathrooms and toilets all pull cords should reach the floor, have a grab handle and not be tied away out of reach.
Registered Manager's Response
28 staff were employed at the time of the visit.
Liam Palmer was the manager however he wasn't registered with CQC at the time.
Ruth Hack the associate director was sat talking to the residents that were sat outside of the hair salon, at the time these residents were also offered drinks.
At the time of the visit activities were being held on the first floor however the officers were at different locations of the home when these were being completed.
Furniture hasn't been replaced in the 1950's room, this is regularly cleaned