MENtalk and WOMENtalk - mental health support groups
Find out more about this community sports charity which is running free group sessions and activities to support people with their emotional health and well-being.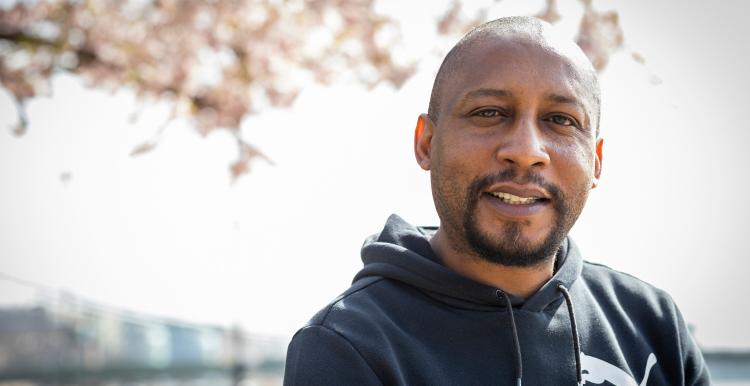 What are MENtalk and WOMENtalk? 
MENtalk and WOMENtalk were developed by Sky Blues in the Community (SBitC), the charity linked to Coventry City Football Club.  
They are weekly group sessions, designed to bring people together to provide support and improve wellbeing.
Each session is led by a Mental Health specialist with support from professional sports coaches, with the opportunity for attendees to choose activities and discussion topics.
Sessions are fun, welcoming, free to attend, and can include activities such as badminton, football, table tennis, basketball, indoor archery, bowls, gardening, yoga, or creative activities. One-to-one support is also given.
The project is open to everyone, not just those who are interested in football or sport. You don't need to be fit or a talented sportsperson to join!
Workshops relate to subjects such as:
Anxiety and stress management, feeling low, self-compassion, mindfulness, sleeping well, healthy eating, substance misuse, stopping smoking and more. 
How do I join a group?
Just turn up - no need to book.
To find out more contact Robbie Chandler, MENTalk's Mental Health Co-ordinator:
07845 812 639
Or, for WOMENtalk, speak to Jack Clemons:
Anyone can join at any time. Referrals are also accepted through professionals.
~ Special Offer ~
Free ticket vouchers for Coventry City FC fixtures are currently being offered to people who register with MENtalk or WOMENtalk. 
When is it?
MENtalk:
Tuesdays 12pm - 2pm – St Nicholas' Park Leisure Centre in Warwick (CV34 4QY).
Wednesdays 10am - 12pm – Rugby School Sports Centre in Rugby (CV22 5EH).
Thursdays 12pm - 2pm – Moat House Leisure Centre in Coventry (CV2 1EA).
Fridays 2pm - 4pm –  Jubilee Sports Centre in Nuneaton (CV10 7EZ) 
WOMENtalk:
Tuesdays 10am - 11.30am – St Nicholas' Park Leisure Centre in Warwick (CV34 4QY)
Fridays 12pm - 1:30pm –  Jubilee Sports Centre in Nuneaton (CV10 7EZ)
FIT FANS weight management project:
Wednesdays 6pm - 8pm – @ Coventry Building Society Arena (CV6 6AQ)
What people have said so far about MENtalk:
"You've helped in so many ways. I'm not sure you realise how awesome this project is from a person to have lived with this illness for so long. Talking with you has helped to calm me down and get me in a better place. This group is awesome for me. My wife wants to thank you as well as she's seen a change."
I'm not exaggerating when I say this course has been a lifesaver as I was really struggling and running out of options about how I was going to keep going before being introduced to this course.
"I found the sessions have improved my mental health. It helped me to talk about my feelings and thoughts about my mental health. It was useful listening to others about their experiences also. I feel I can talk more now about how I feel."
"Safe environment and it's also helpful to see others in the same situation regarding feelings and thoughts to understand I'm not alone and this makes our team a team."
I have gone from Zero to Hero. I can control my anxiety attacks to an extent now using the methods we were shown in the sessions, and I have stopped taking medication because of the training I've received.
Download a leaflet if you want to print one out to give to someone.