Board member blog: NHS restructuring
Our most recently joined Board member, Robin Verso, offers some insight and opinion into the latest NHS restructuring.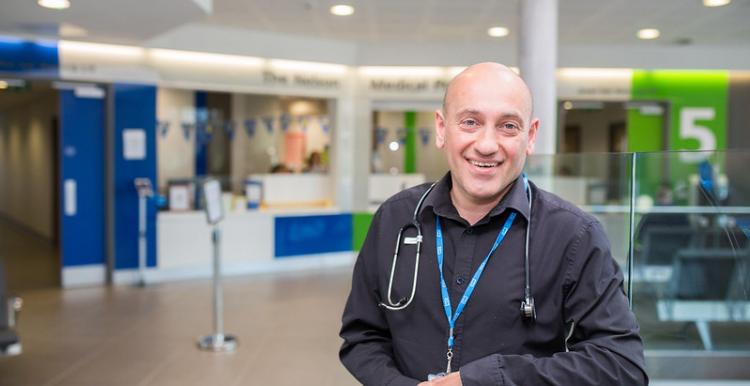 NHS reorganising again?
Over the past 30 years, despite promises to avoid top-down NHS restructuring, successive governments have justified reorganisations by claims of better integrated care, more patient focus, higher quality, more clinical leadership, and less bureaucracy. Good aims, but questionable whether restructuring is the way to achieve them. The last restructuring in 2012 based on a purchaser/provider model, set up Clinical Commission Groups (CCGs) who were given the money to commission or purchase services through contracts with all providers – including hospitals, mental health services, and community health services. GPs were added in 2015.
Critics see this model as divisive, creating competition rather than collaboration and enabling privatisation. And this competitive system does not easily lead to joined-up care for the many patients who need services from different healthcare professionals such as their GP, various hospital departments and perhaps social care from the Council too.
CCG contracts have been largely based on activity so that the more patients on their list or treated, the more money the NHS contractor gets. Yet the things that patients really care about - like high-quality services as close to home as possible, not having to see lots of different doctors and nurses in different places, not needing to tell their medical history to each person they see, are not easily achieved in the current system.
A new Integrated Care System
The new concept is an integrated health and care system for every part of England.
Since 2012, we have had 3 local CCGs (Coventry and Rugby, South Warwickshire, and Warwickshire North). On 1 April 2021, they merged into one and in 2022 the intention is that it will become part of a new NHS Integrated Health and Care Organisation for Coventry and Warwickshire. This new body will be governed by people from all parts of the system and it will be required to work closely with all partners in the system. The partners, being commissioners, providers of health and care services (including NHS hospitals, mental health services, GPs), and importantly local authorities and the voluntary sector, have been meeting as a partnership and planning change since 2019. The new NHS body, in consultation with this partnership, will soon oversee the allocation of all NHS money locally in line with national and local priorities. The planning of spending on social care and public health by Coventry and Warwickshire councils should also be integrated into the system at some point. And perhaps even pharmacies, dentists and opticians may be involved in the future.
Why have the CCGs merged? 
The intention is that services will all use the same patient record and that divisions between GPs, hospitals, community health services, and others are diminished by services working together at a local level through a contract with the new NHS Integrated Health and Care Organisation. The contract will require collaboration between services and its aim will be about keeping patients in good health for as long as possible rather than counting how many times they have been treated. At local level, there is no set model for integrated health and care services; it will be up to local leaders to decide how to collaborate and integrate to suit local circumstances.
How will it work in practice? 
How all this will work in detail is still being developed and even the experts think it will take 3 or 4 years to establish. But some of the building blocks are there already, such as the recent creation of Primary Care Networks (PCNs).
These are GP practices working together, for example, to share staffing, reduce waiting times, work closely with local 'out of hospital' services, and do Covid vaccinations.
As well as improving how services are delivered, the new system intends to focus on the health of the population. This is about improving the physical and mental health and well-being of all people within the area and supporting them to make choices that will keep them well.
Will this reorganisation improve services and give patients what they need?
It is happening at a time when services are still battling with recovering from Covid and backlogs of needs. And there are still some chronic staff shortages in parts of the system that are not addressed by the changes. On top of all that is the long- acknowledged need to reform social care and its funding – again not addressed by the new system.
But it has a chance of working well if it is not tampered with too much, if relationships between organisations within the NHS are refocussed on working together, if local authorities fully join in, if new computer systems work and if enough money is available. A lot of ifs! And it will take a long time to see if the general health of the population improves.
What changes will we see?
Patients will not suddenly see significant changes; some of the changes will be at a high level; but in time we should experience more streamlined services, closer to home, with easier connections between them.
We can all help by providing feedback about our experiences, good and bad.
Organisations that represent patients like GP Patient Participation Groups and Healthwatch will need to stay on the ball to monitor what is working well and what is not, and to use their influence to make the NHS as good we all want it to be.
Robin Verso was a lay member of the Governing Body of NHS South Warwickshire CCG for 6 years till March 2021 and is now a director of Healthwatch Warwickshire. This article is his personal view and does not represent the views of the CCG or Healthwatch Warwickshire.