Volunteer's vaccination experience
Read about the experience of one of our volunteers having her first Covid-19 vaccination.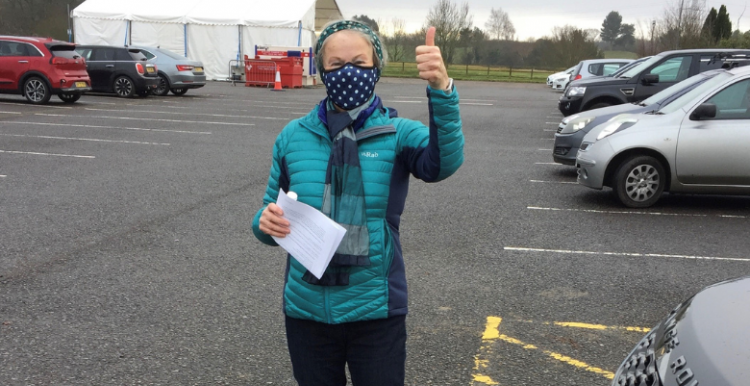 Jackie is one of our fantastic volunteers, who was pleased to receive her first Covid-19 vaccination recently. Here is what she told us: 
Delighted to have just received my COVID vaccination at The Warwickshire Golf Club and Conference Centre, Leek Wootton. Everything is extremely well organised and people also have a choice of remaining in their car and having a 'drive-through' vaccination. It is such an efficient system and people are very well looked after. I would like to thank all the staff and volunteers who are working so hard to enable us to have our vaccinations.