Free Day-Time Online Art Courses for Adults (June 2021)
Arty-Folks are running two new, art and mental health courses online for adults across Warwickshire who are currently unemployed and may be feeling isolated or have anxiety.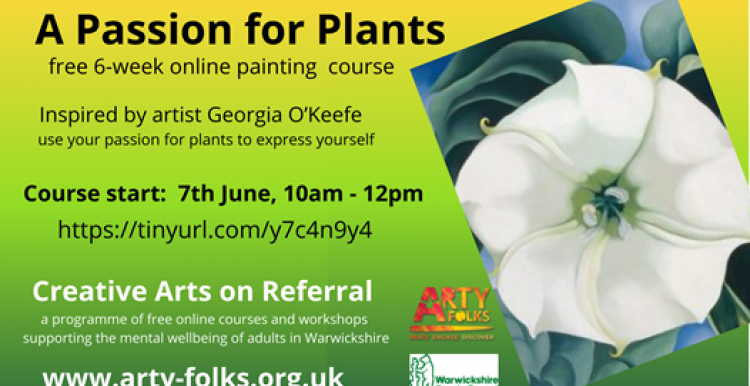 Art for Relaxation: a 3-week course starting on Wednesday 9th June, 12.30pm-2.30pm
In each workshop you will be shown a different creative technique using very simple materials that can help you step back when you are feeling stressed and create a soothing and relaxing space.
For more info and to book your place https://bit.ly/34H5OGA
A Passion for Plants: a 6-week course starting on Monday 7th June, 10am-12pm
This is quite a fast paced painting course with a different project each week focusing on colour.
For more info and to book your place https://tinyurl.com/y7c4n9y4
On registration an art pack will be posted to you.