Vaccines for over-40s in Nuneaton
There is now a dedicated vaccination ambulance in Nuneaton town centre to encourage more people aged over 40 to protect themselves and their families from coronavirus.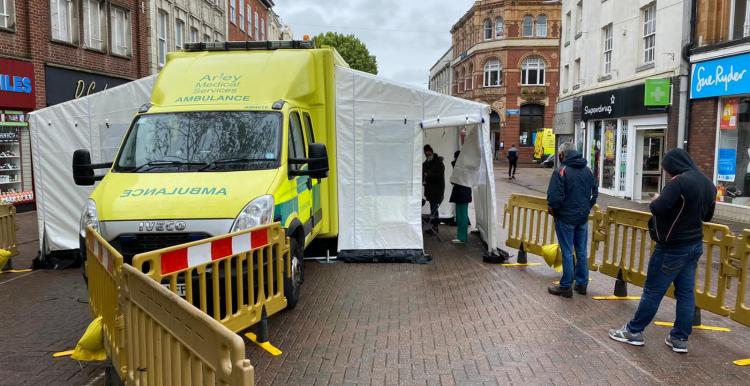 Vaccinations have been stepped up in the area since last week and have coincided with increased COVID-19 testing in the Wembrook and Abbey wards following the identification of confirmed cases of the variant first identified in India.
Local residents who are 40 and over can just turn up to the bus between 9am - 5pm:
on the Queen's Road/ Market Place on Wednesday
on Harefield Road on Thursday and Friday
No appointment is needed. This is for the first dose of your vaccine only.
People who are aged between 32-39 can book their vaccination at a local pharmacy by calling 119, or via the national booking service