Are you a Carer for a friend, relative, or neighbour or do you support a friend, relative or neighbour? If yes, then we want to hear from you about what support you need for YOUR own mental and physical health and wellbeing.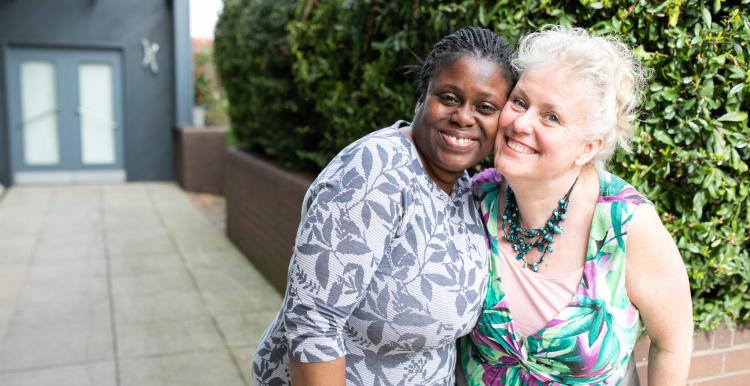 Are you a Carer, or someone who provides help for a friend, relative, or neighbour who couldn't manage without you?
We know that providing support for someone can be very rewarding and fulfilling. However, it can also be emotionally and physically draining. We want to know what support you need for your mental and physical health and wellbeing. this is your opportunity to tell us what matters to you. 
What difference will your feedback make? 
Warwickshire County Council has a range of services to help support Carers. Your feedback will help them understand if their services are meeting your needs. This is your opportunity to say what you think works well, what doesn't work, and what further support you might need. 
If you would like to take part in helping shape future support services, please email us at : info@healthwatchwarwickshire.co.uk"
What support services are available?
If you provide regular unpaid emotional or physical support to a friend, neighbour, or family member - there are support services available to help you. We have listed some of these below. 
Support Services
Helping you to manage your wellbeing if you provide care or support for someone - If you provide help for someone, such as family, friends or neighbours, who couldn't cope without you it is important to look after your own health and
wellbeing. This leaflet offers advice and information about the services available to support you.
The Wellbeing service offers carers a safe environment to offload and seek expert advice, with an opportunity to join many community groups and hubs throughout Coventry and Warwickshire.
Triangle of Care is a service that brings together carers, service users and professionals.
Warwickshire Young Carers help improve the lives of Young Carers across Warwickshire by offering free and confidential support.
Financial Support – Carers UK can help you understand any financial benefits you may be entitled to.  
The Care Act 2014 Sets out the rights for Carers in England to receive services.
If you are providing care for a friend or relative, you are entitled to have a Carers Assessment. This could provide you with support plans and emotional one-to-one support.  
There is a range of Dementia Support services available across Warwickshire that are available to support you if you are living with dementia or caring for a person with dementia.
For more information, please visit WCC Support for Carers..
Register as an unpaid carer with your GP - Here are some helpful letter templates to help you register with your GP – please click on the relevant link to download the one you require