Diabetes support services
Find out about local diabetes support services.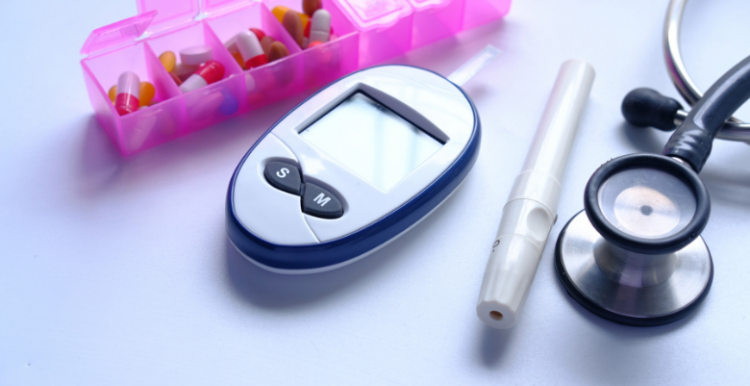 If you, or someone you know, are looking for diabetes support or advice, Diabetes UK have lots of information and resources to help you: These are some of the support services Diabetes UK offer:
Helpline: A team of highly trained advisors provide specialist information and advice on all aspects of life with diabetes, whether you're living with diabetes yourself, supporting a loved one, or worried about your risk. Call 0345 123 2399 (Monday to Friday, 9am to 6pm) or email helpline@diabetes.org.uk for answers, support or just to talk to someone who knows about diabetes.
Support Forum: an online community where you can chat to and share experiences with others living with and affected by diabetes. It's free to use, and there 24/7.
Learning Zone: for simple, practical information from diabetes experts tailored to you. It covers a wide range of helpful topics, from the basics of diabetes management, food and exercise, to looking after your mental wellbeing.
Eating with diabetes: The Enjoy Food section of our website has meal plans, expert diet advice, food swaps,and hundreds of healthy, family friendly recipes.
Know your Risk: Encourage your loved ones to find out their risk of type 2 diabetes with our Know Your Risk tool . It only takes a few minutes, and could make a huge difference to someone's health.
Keep up with the latest from the Diabetes UK Midlands Branch: 
www.facebook.com/DiabetesUKMidlandsandEast or
email: midlands@diabetes.org.uk
DESMOND (Diabetes Education and Self -Management for Ongoing and Newly Diagnosed)
DESMOND is a patient education programme available for patients with type 2 diabetes. It helps them learn more about their diabetes, encourage self -management of their condition and allow the opportunity to meet others. Fore more information speak to your GP.  You can also self refer. 
Training 
Course: Understanding Diabetes for People with Learning Disability
If you would like register your interest to attend a course on understanding how to manage Diabetes for people with a learning disability please email: erinyork@warwickshire.gov.uk
Flash Glucose for people with a learning disability
Patients who are living with diabetes, using insulin and have a learning disability are now able to be prescribed Flash Glucose Monitors (or Flash for short) on the NHS.
NHS Diabetes Advice helpline
NHS England and NHS Improvement have launched a new helpline in response to disruption to normal diabetes services due to the COVID-19 pandemic and response.
The service is for adults living with diabetes who use insulin to manage their condition and require immediate clinical advice.
Whether you or a member of your household have caught the virus, or routine care has been disrupted, the helpline is available for immediate clinical advice to help you understand how to effectively manage their diabetes.
You can access NHS Diabetes Advice via Diabetes UK's support line on 0345 123 2399 Monday-Friday from 9am-6pm.
Local Support Groups
In Coventry and Warwickshire we have a number of local support services in place for people to access.
Get in touch with a local group who have diabetes and can share helpful tips and support you in managing your diabetes.
A diabetes local support group is, for many people, a vital part of their diabetes management. These groups are communities of people who are living with diabetes, and they can make a significant, positive difference in the lives of the members. In a diabetes support group, people come together to share their stories and experiences and to learn how to cope with this difficult illness. For more information visit:
Diabetes UK www.diabetes.org.uk
Diabetes Community www.diabetes.co.uk
Diabetes Community Champions – email suman.ghaiwal@coventryrugbyccg.nhs.uk
If you run, or know about, a support service for people with Diabetes that you think should be here please email info@healthwatchwarwickshire.co.uk