Your Mental Health in lockdown
The current pandemic, and the lockdown conditions we are living in, is a strain for all of us. You are not alone - support is available.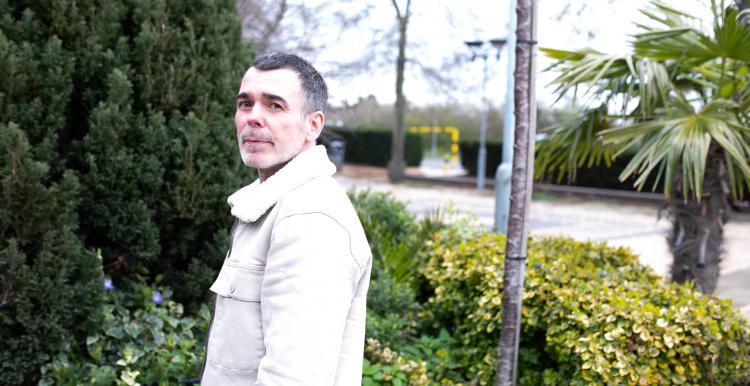 The strain of lockdown affects each of us differently.
People living alone may be feeling lonely or bored, wondering each day how to fill the long hours that stretch out before them. 
Parents or carers juggling working from home with home-schooling could be finding that there are not enough hours in the day to get everything done. 
We are all in the same storm...but not the same boat.
The coronavirus outbreak may be causing you to feel stressed, worried, sad, helpless, overwhelmed, confused, or angry. It's okay to feel this way, everyone reacts differently to different events. We are all doing our best in the circumstances we find ourselves.
There are some simple things you can do to help you take care of your mental health and wellbeing during times of uncertainty. 
Stay connected to people, by phone or video calls. Talk about your worries - either with someone you know, or via a helpline.
Support other people. Helping others, emotionally or practically will benefit you as well as them.

Make a personal financial plan. If your employment has been affected, you may be entitled to financial support. 

Look after your body. Our physical health is linked to our mental health. Eating healthily, drinking enough water and taking regular exercise will lift your mood and clear your mind.  

Look after your mind. You might find it helpful to set limits on the amount of time you spend reading about or listening to coverage of the outbreak. Try to focus on the things you can control. If and when you do catch up on the news, avoid speculation and stick to credible news sources. 

Be creative and do things you enjoy. We all have some creative juices somewhere inside us! Whether it is cooking, writing, painting... It is never too late to take up a new hobby, or pick up one that you haven't thought about for years. There is a 'how to' video for just about everything on YouTube (card tricks, anyone?). 

Getting enough sleep can make a big difference to how well you handle the day ahead. Read more here about how to sleep better.
If you are looking after children, talking to them will help them to deal with upsetting information they may have come across. 
The Warwickshire County Council website also has many links to useful resources :
WCC: Mental health and wellbeing
Are you a Frontline worker?
As frontline health, care, emergency, education and key workers, you put yourself at physical risk as you form our frontline against the coronavirus. You are also putting your own mental health under pressure. 
Our Frontline is a partnership between Shout, Samaritans, Mind, Hospice UK, and The Royal Foundation of the Duke and Duchess of Cambridge, which offers round-the-clock one-to-one support, by call or text, from trained volunteers, plus resources, tips, and ideas to look after your mental health.